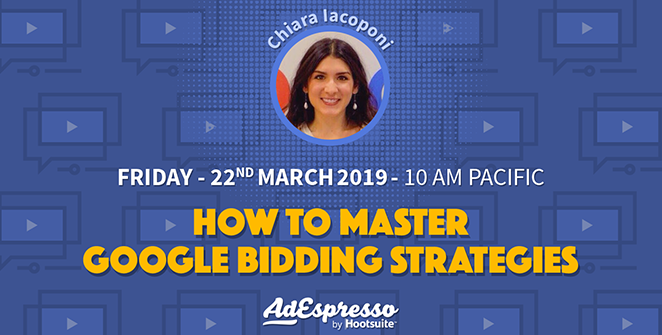 Google Ads bidding strategies can help you make the most out of your campaign but can be complicated to set up correctly.
In this webinar with Chiara Iacoponi, Senior Ads Strategist at Google, we will learn how to leverage the power of machine learning with Google Ads smart bidding strategies.
During this one hour training, Chiara will share best practices on how to use Google Ads bidding strategies to improve your campaigns results.
Google Ads offers a vast array of robust solutions to intercept and interact with potential customers along the different stages of their online journey, and Google Ads smart bidding strategies are one of the most important tools you can leverage to boost campaign performances and drive the costs down.
Want to watch it again? No problem! We'll be sending you the recording short after the end of the webinar.